At the moment it is fairly difficult to think about anything other than COVID-19, and I don't know about you, but despite my best efforts, it is taking a toll on my own anxiety and stress systems.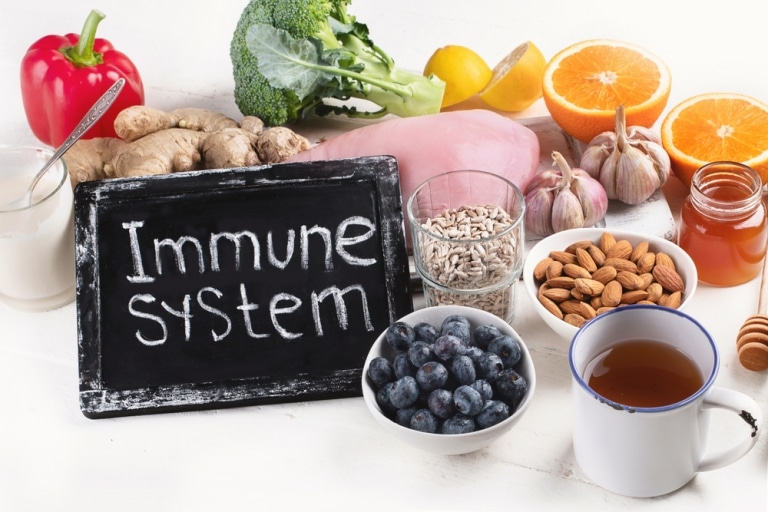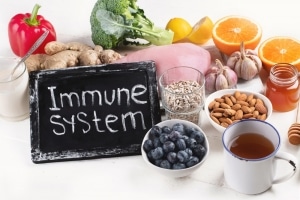 There are so many factors to consider – our own health, the health of our loved ones, our ability to be strong when it counts… and then the nutritional and psychological implications of a 30 day isolation period. Every single factor which places stress on our nervous system has the potential to decrease how robust our immune system is, which merely adds to the stress and worry. How do we escape?
After thinking about this for some time, I have come to the conclusion that we can't. We simply have to accept it, accept what is happening in the world and around us, make peace with it, and look at all the positives it is going to bring, because, once you start thinking about it, there are many of these.
So we can't escape and we can't change what is happening.
But we CAN change and affect many things around us and those are the things that we need to focus on. With this post and those that follow, we are going to start looking at what we can do, to turn this around, and take some form of control back.
First of all, something we have a whole lot of control over is what we eat – our nutrition. Even if we are stressed and anxious we can eat in a way that nourishes our immune system, which will help to alleviate some of the anxiety around our health. Almost more importantly however, we can eat in a way that helps our nervous system to cope as the events unfold, and as the nervous system and immune system are intimately linked, this way, we are killing two birds with one stone. Interestingly, and to drive this point home, many of the nutrients are the same. So yay! Easy peasy. Let's get started.
In this first post, we will address nutrition for the immune system and in Part 2, nutrition for anxiety, stress management and resilience.
PS In no way does this stand in the place of medical advice, and if you develop COVID-19 symptoms (runny nose, cough, sore throat, fever and shortness of breath) ensure you get medical advice and/or attention ASAP.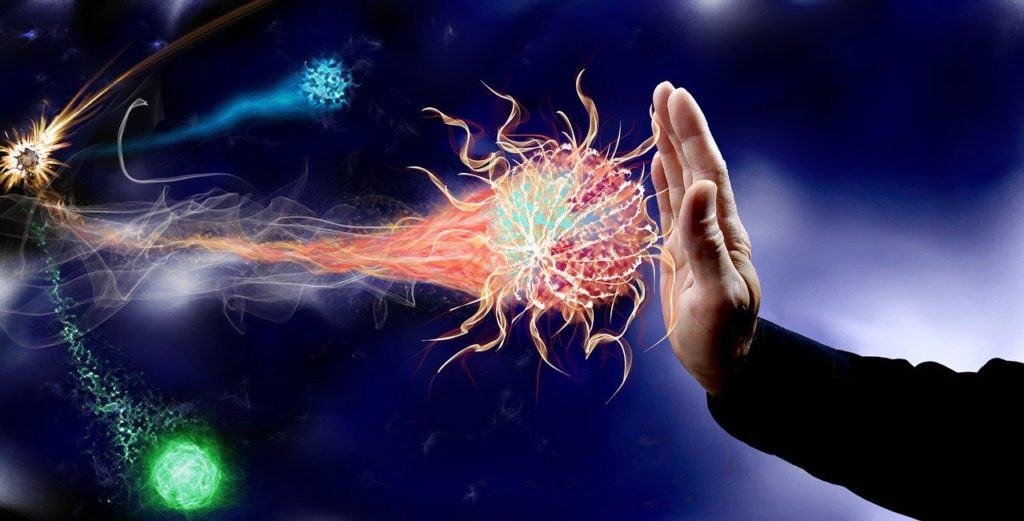 Nutrition for Optimal Immune Health & Defense.
First, a very quick, short and sweet overview. I categorise nutrients into three major fields:
Macronutrients (protein, carbs, fat, fibre)
Micronutrients (vitamins and minerals, such as zinc)
Phytonutrients (the amazing array of bioactive compounds we get from plants eg anthocyanins, from berries, are a potent antioxidant)
We will consider each one.
For overall health, every single macronutrient is important, which means that, for immune health, eating a well-balanced diet is your absolute first go-to. However, protein needs to be a major point of focus during this time, as not only does it contain the building blocks for important immune molecules (such as glutathione), but in addition, when we are sick, the breakdown of our muscle proteins is increased to help us both fight disease and recover. The major way to cover both immune demands and this increased loss is by eating high-quality dietary protein. That means your animal proteins, such as eggs, meat, fish, dairy if you can tolerate it, and whey protein powder if you happen to be a smoothie fan. If you don't eat animal protein, soy is your highest quality plant-based protein. The recommended optimal intake for protein is at least 1.2 g per kg of body weight per day, although, for highly-active individuals and the elderly, this can increase to around 1.6 g per kg of body weight per day. The best way to ensure you are achieving this is to consume high-quality protein at every meal.
Alongside protein, fibre is essential for maintaining the health of your gut bacteria, which form an intimate alliance with your immune system, and if the immune system in the gut is compromised, so is that of the entire body. However, also super important to consider is that the gut bacteria ferment the fibre to produce short-chain of fatty acids, which appear to play key roles in immune cell recruitment and function, alongside many other important functions in the body. Fibre is also delivered in combination with a bunch of phytonutrients that add to the strength of the immune system (which we will cover in a bit). The absolute best sources of fibre are your fruits and vegetables, as well as nuts, beans, legumes and whole-grains. Some people find it hard to tolerate large amounts of nuts, beans, legumes and whole-grains, and if this is you, eating fresh produce is your best bet for optimal immune health. However, keep in mind that fibre can be overdone! Too much fibre can reduce the absorption of other key nutrients…so there is no need to go overboard, just be sure to include some form of fibre with every meal.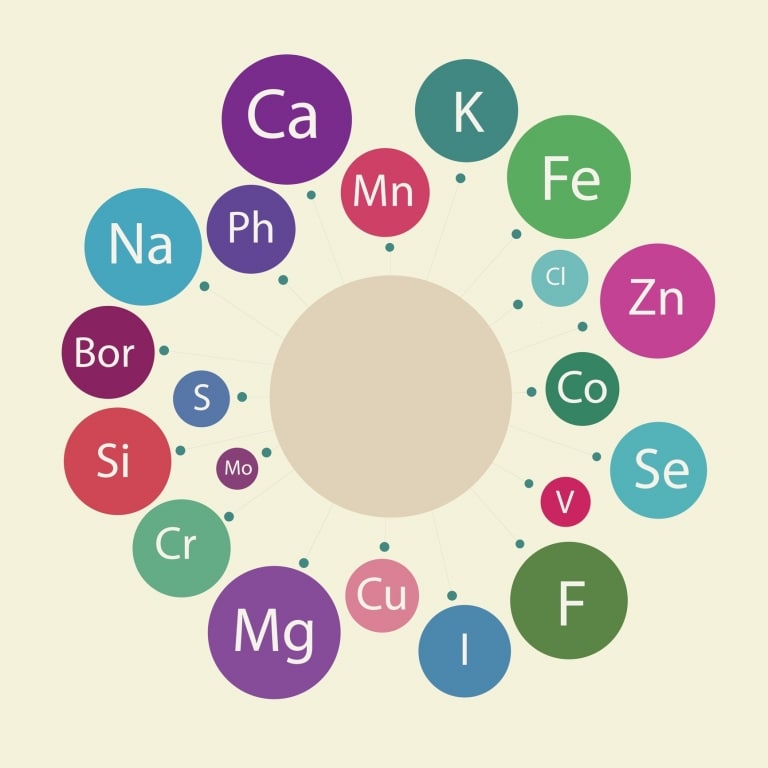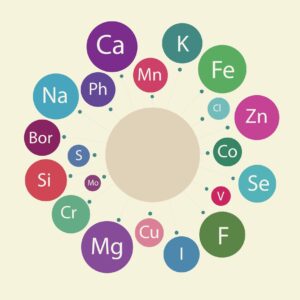 One of my favourite gurus in the micronutrient health world is Chris Masterjohn (CMJ). In a recent document, he outlined the most effective micronutrients specific to combating SARS-viruses such as COVID-19. In particular, these are zinc and copper.
Zinc has been shown to directly inhibit at least three mechanisms associated with the original SARS coronavirus, indicating that it is likely to be a key micronutrient here as well. In general, zinc interferes with the ability of the virus to replicate and function inside a cell. CMJ pairs zinc with elderberry extract (which we will talk about under phytonutrients), which may be able to prevent the virus actually entering a cell in the first place, so is the first line of defence.
All forms of zinc supplementation are useful, including sprays, lozenges and tablets, and the recommended dose to fight the virus is 10-15 mg 4 times per day, spaced well apart. These can be taken with food, or on an empty stomach, but if taken with food, it is recommended to avoid nuts, beans, grains and legumes, as these may interfere with full absorption of zinc.
Of course, zinc is potentially best obtained from food, primarily from oysters. However, since oysters are not common fare for the majority of people, supplementation is your best bet.
When you purchase a supplement, check that it is not in the zinc picolinate or zinc oxide forms, as these are not well absorbed, and once the threat of the virus has diminished, keep taking around 10 to 15 mg per day, as this is one mighty nutrient for overall health.
Copper is toxic to viruses, including coronaviruses, which is why copper surfaces are effective for hygiene maintenance. Copper works synergistically with zinc, and we should aim to get around 1 mg of copper for every 10 to 15 mg of zinc. This means that if you are taking 15 mg of zinc four times per day, you will need at least 4 mg of copper per day. Many supplements provide zinc and copper together, although copper from foods is superior to copper from pills. The best food sources to provide 2 mg copper are 2 oysters, 25 g spirulina, 40 g shiitake mushrooms, 50 g sesame seeds, 50 g cocoa powder, 56 g of 90% dark chocolate and 70 g of 70% dark chocolate. I know which one my go-to is going to be! However, since you would need 2 or 3 times the amount in each of these servings, supplementation is going to be necessary with a high zinc intake.
My personal approach moving forward is going to be 15 mg zinc 4 times per day, with 4 mg of copper from a supplement, and as much dark chocolate as I want. Why wouldn't I?
Phytonutrients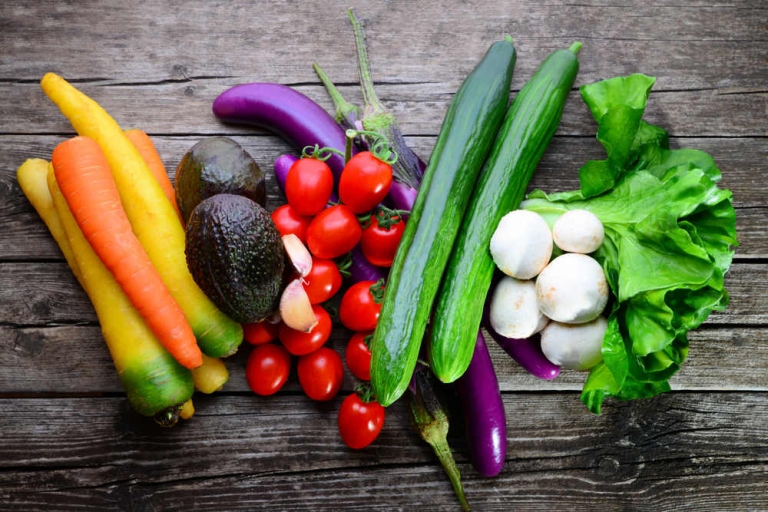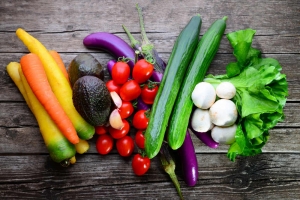 Ah, nature, in all her glorious wisdom, who provided us with more healing compounds than you can poke a stick at right there in our garden. Or the fresh produce aisle of your local supermarket. For overall health, every single herb, vegetable and fruit is beneficial, when consumed in moderation. However, different phytonutrients work in different ways and some are more (and less) beneficial for a respiratory virus like COVID-19.
Elderberry. As I mentioned above, CMJ also states that elderberry has been shown to prevent the ability of the SARS coronavirus to enter cells, and so for this reason, it is an effective supplement to add to your virus prevention list. If you already have the virus, it is unlikely to reverse its effects, so zinc and copper are your best bets for this, although taking elderberry will definitely not hurt!
The recommended dose for elderberry extract is 700-1000 mg per day. After extensive searching, and finding that many elderberry supplements are sold out, I came across this Product: which would require 4-5 servings per day to provide the recommended elderberry dose. However, it also contains Vitamin C, for which the research is equivocal – while some studies show it is highly beneficial for respiratory infections, others show it may increase the inflammatory response. Personally, I am going to buy this supplement and take it, as a preventative measure, since it is all I can find! However, if I were to contract the virus, I would likely stop and focus on zinc and copper.
Allicin. In addition to elderberry, allicin, the key bioactive ingredient in garlic, has been shown to play a significant role in fighting a viral infection. Keep in mind that you have to eat garlic raw in order to gain the maximal benefits of allicin, which may not go down too well unless you are in self-isolation, in which case go nuts! However, allicin supplements are easy to come by, and I am going to add these to my regime. While CMJ recommends 180 mcg stabilised allicin per day, the supplements I have been able to find easily are 3000 to 4000 mcg per day, so I am just going to take these as is and hope for the best.
Oils of oregano, tea-tree and eucalyptus. We can also look at some essential oil powerhouses for fighting viruses. Oil of oregano is a traditional remedy for respiratory viral infections, as well as gastrointestinal viruses and inflammatory conditions, and research in animals is supporting this traditional use. While pure oregano oil can be taken internally, it must be totally pure for consumption, so a good alternative is to put a couple of drops on the soles of the feet. Oregano can be combined with tea tree oil and eucalyptus, also shown in research studies to possess potent antiviral activity. Both tea-tree and eucalyptus can be toxic when taken internally, so topical application, or aroma diffusion, is recommended.
Is there anything I should avoid?
Yes. Most definitely. As always, limit inflammatory foods such as refined sugar, refined vegetable oils and processed meats. In addition, CMJ recommends avoiding supplementation with high levels of Vitamin A and Vitamin D, as these can increase the production of molecules in the body that may benefit viruses like coronavirus.
Wrapping up….
This is by no means an extensive list! Every single macro, micro and phytonutrient has a role to play in our overall health and therefore, our immune health, when consumed in a balanced way. However, the nutrients that have been mentioned and described here were selected as those most beneficial for immune health, in the specific context of the SARS family of coronaviruses.
At the very least, if they assist in reducing some of the anxiety that you might feel at this time, that will be a huge benefit in and of itself. Share this list with friends and family, and possibly assist older family members in obtaining some of these supplements. Everything we can do to enhance our immune health, and the health of those we care about at this time is on the table.
Keep well! 
– Dr Carlene Starck