Taylored Ten Week Reset.
#ttwr
Feeling stressed, tired and anxious? You're not alone.
Over the last two years the constant shifting of life's 'tectonic plates' has left many of us frazzled – our emotions and body being constantly tested. The stress is real. The anxiety is real. It isn't healthy to be in a chronic state of alert. And many of us are feeling the heaviness of this uncertainty. It's time to reset the system and get back to basics.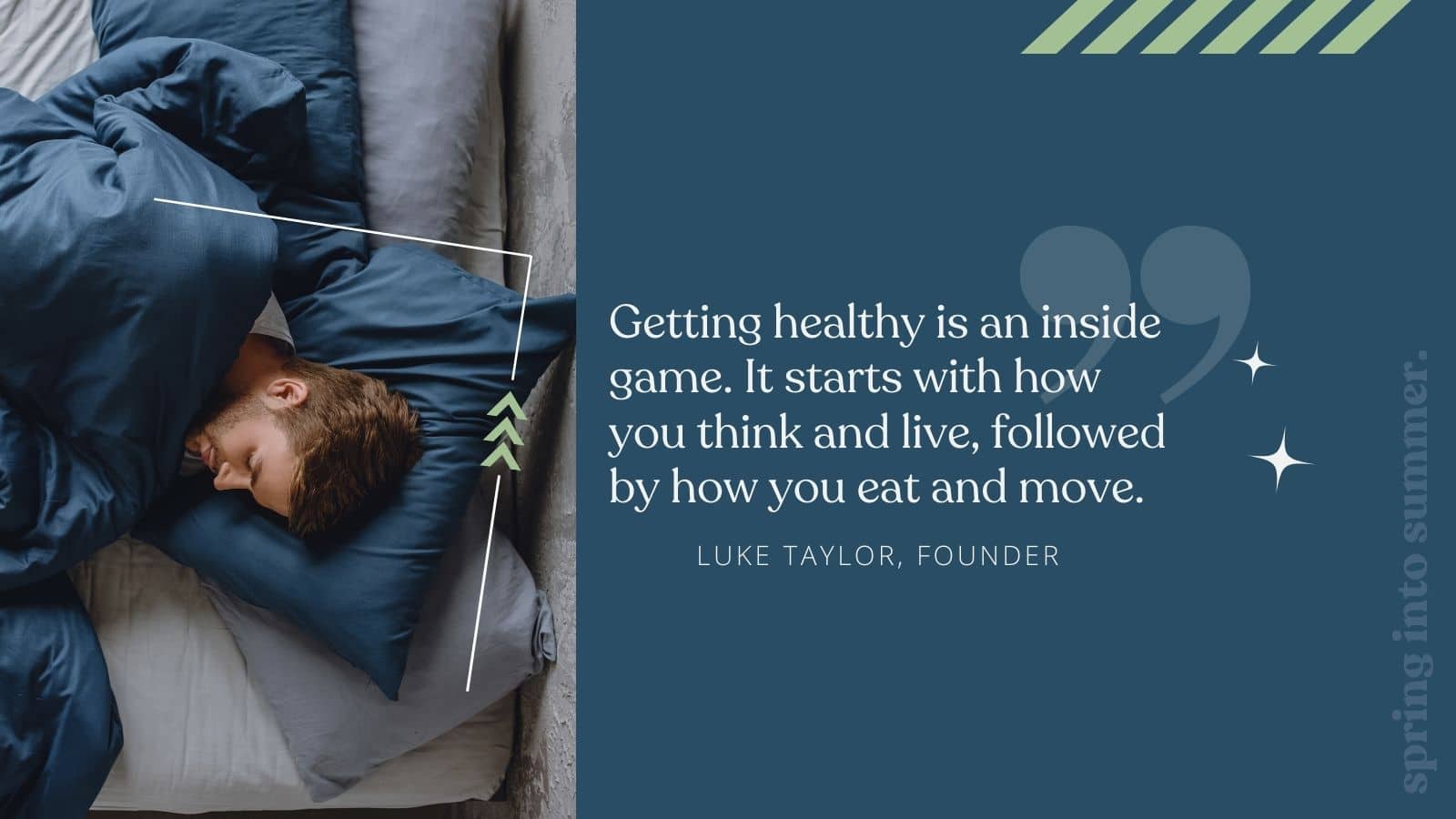 Introducing the Taylored Ten Week Reset.
The Taylored Ten Week reset (#ttwr) is not your regular health program. It follows our holistic Four Pillar Philosophy of health, offering a gentle re-introduction to yourself and health practices that will help you navigate the uncertainties ahead. Not only that, but you join a community of people striving for the same thing. To reset their frazzled life and recover.
INTERESTED IN JOINING US?
Gently Restore Your Health, for just $12/week.
We've taken some of the most
powerful elements
of our Taylored Premium Care Programs (typically $169+/week) and squeezed it into this Ten Week Reset.
With a simple weekly subscription, unlock your own #ttwr playbook and get exclusive access to our private Facebook Group, where you join others on their #ttwr journey.
Our exercises and activities can be done anywhere in the world, from the comfort of your own home.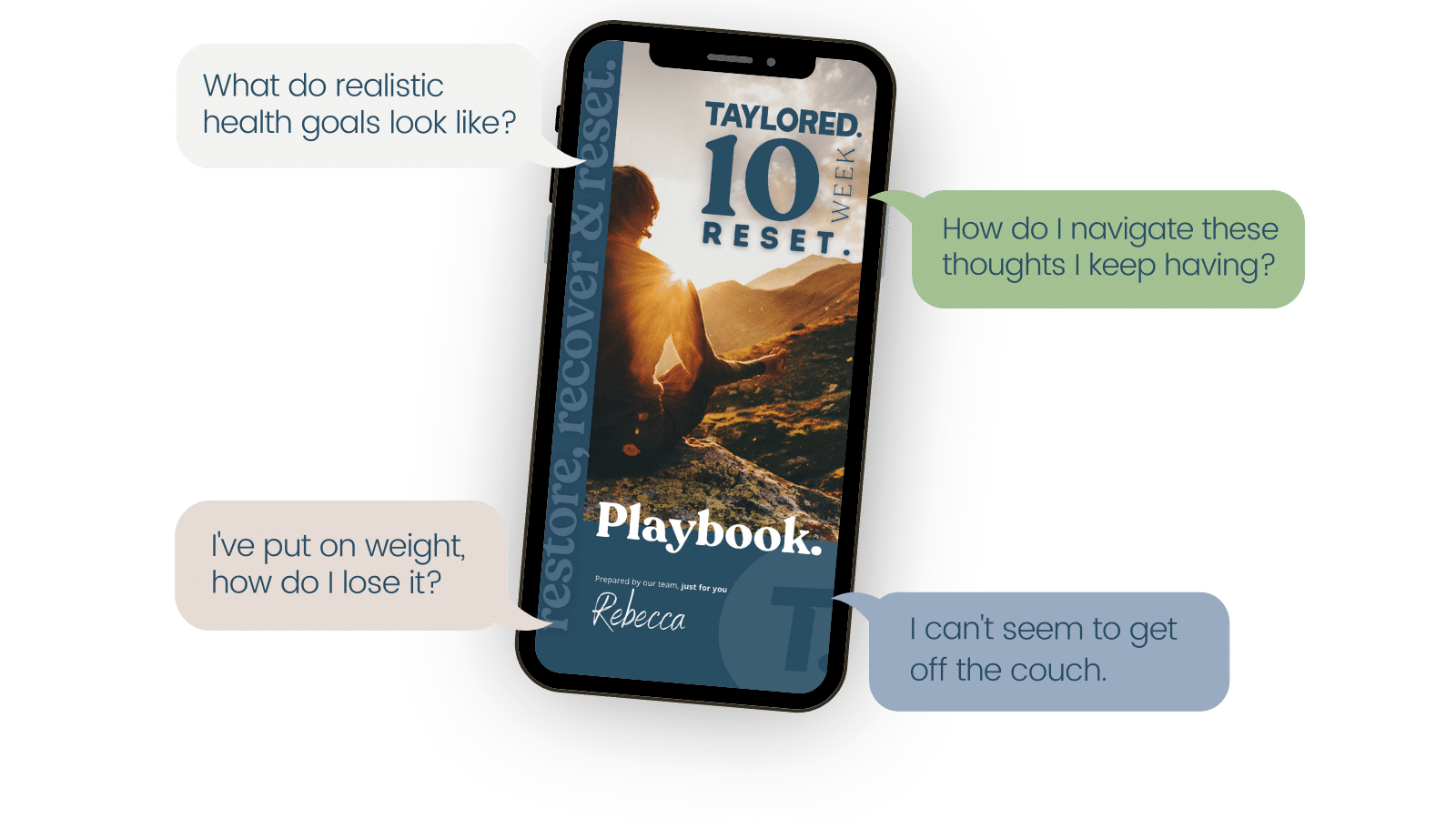 What People Are Saying
Website words are cheap, but people are talking. We're not joking when we say "we don't just do average". 

"The Taylored 10 Week Reset Program made me realise real health is actually about making small changes in my habits & different ways of thinking about how & why I do things."
Angela

"I'm 40 in a few weeks and so grateful to Taylored for the new perspective and the beginnings of a marvelous, stronger, healthier, more peaceful version of me. Come at me 40s!"
Natalie

"For me, the value has been the sleep information/focus, learning about the nervous system and starting to track my HRV...best decision joining the Taylored Ten Week Reset."
Nicole

"Within 3 weeks, I'm connecting with my loved ones in ways we've never experienced before. I'm excited to see how much my relationships continue to grow because of this program. "
Luanne
What to Expect.
Once you sign up to the #ttwr, you'll be invited into a private FB group page to join other people on the reset journey with you. You'll also be sent your own #ttwr playbook to follow along over the next 10 weeks.
Curated for Success
This 10 week program works to establish the right foundations that maximise results and success.
Goal Setting
Create realistic goals to help keep you on track and motivated, while meeting others on the same path.
Track Your Progress
Strength, fitness and mobility measurements at week 1 and 10 and a workbook to track your progress.
Daily Encouragement
Keeping things fresh and interesting as the weeks progress. Tag #ttwr on social so we can cheer you on as you go!
Community
We're here to keep you accountable and feel supported as you go. Get exclusive access to our Hub Community.
Better Together
When you play together, you get results together. No matter which membership you sign up with, you're part of a fun-loving tribe.
The Taylored Ten Week Playbook.
When you sign up to the #ttwr (whether you're a member or not), you'll get your very own Playbook, outlining the key activities each week. In combination with mind and life work, there will be regular movement practices and nutrition support. Here is a summary of the ten weeks.
Are you ready to reset? 
Taylored Membership Perks.
You don't need to be a member to sign up for the #ttwr. With a simple $12/week subscription, you're in. If you decide you love what we offer and you join as a member, your weekly #ttwr subscription drops to just $6/week. Want to explore membership options? It all starts with "Find My Fit".

Find My Fit
Our 5 minute "Find My Fit" quiz gives us insight into where you currently are & which pillars you need the most help with. It also gives us a feel for the type of practices you enjoy & your appetite for change.

Sign Up
If the recommendation from your quiz is a 'no-brainer' you can sign up straight away. Remember that sign up password, so you can log into your Member Account next. If you still need a little help,
get in touch
.

Get Discount
Once you're a member, you automatically get #ttwr access for just $6/week on top of your base membership subscription. Joined half-way through the #ttwr? From that point onwards, your #ttwr rate drops.
Our Health Hub.
Only Taylored members can access the Taylored Health Hub and all our services. Massage and nutrition is the only on-going service we provide to guests.
But, when you're in, you're in. Full hub access at alert level 2-.
Details & Location
Our 375m² Health Hub is located in the heart of Hamilton, New Zealand. The facility offers a mix of movement (gym) equipment, yoga/mediation space, clinical diagnostics services, an educational kitchen (coming soon) and therapy rooms.
You can find us at:
83B Tristram Street
Hamilton, 3204
New Zealand

Free Off-Street Parking
We have plenty of free parking in the heart of Hamilton.

Free WiFi
So you can stream music to fuel your health practices.

Exclusive Gym with Modern Equipment
Our Movement Zone (Gym) offers semi-private use for members following their treatment plans.

Zen Den for Meditation & Yoga
Our new Zen Den has been designed to support mindfulness practices such as meditation and yoga.

Fully-Provisioned Changing Rooms
We have showers, lockers, blow driers and toiletry products that actually care for your skin.

Intentional & Comfortable Spaces
Built and designed for purpose, our massage and consultation rooms create a space for calm.

Taylored Desktop & Mobile App
Our Taylored App provides an easy way to check your account, benefit credits, making and managing your specialist bookings.

Access to Exclusive Recovery Products
Depending on your membership, you can unlock exclusive recovery products during and after your session.
It's either one day, or day one…you decide.
Join us for the #ttwr and take a step in the right direction.
Hub Opening Hours
Mon-Fri: 5:30 AM - 9:30 PM
Sat-Sun: 6:30 AM - 8:30 PM
Hub Address
83B Tristram Street, Level 2
Hamilton, 3204
New Zealand