Inspired.
By Human Potential.
Grounded. 
In Meaningful Science.
Inspired. By Human Potential.
Grounded. In Meaningful Science.
Personalised. To You.
To escape living an average life or average health, we need to stop living every day like an average person. At Taylored, we're a science-backed, holistic health company working to unlock extraordinary health & well-being.

Just for You
We meet you and your health exactly where you are. Just starting out? Injured? Training for a race? The Taylored health team walk alongside you, to where you want to be.

Designed for Impact
We're not interested in 'average' results. Our programs are designed for busy people who are serious about their long-term health & want maximum impact for minimum, but regular effort.

Grounded in Science
We're sick and tired of fad diets, exercise myths and 'quick' results. Instead, we're committed to discovering, educating and using proven advances in life science & technology to help you get ahead.
What We Explore.
Your situation didn't just appear overnight. It's the combination of how you think, live, eat, and move that got you here. So, we approach your return to wellness by looking at these areas of your life and reverse-engineering your mind-body function.

Hormones.
We can identify imbalances that can lead to acne, PMS, PMDD, low libido, sleep issues, mood swings & more.

Brain Chemistry.
By addressing your brain chemistry (& how you think), we can help improve sleep & mood, including anxiety & depression.

Genetics.
Gene variations can alter how your body works compared to others. We can work to overcome that.

Movement Imbalance.
We fix movement patterns, either by habit, injury, or surgery, that otherwise create pain & restriction of movement.

Tissue Tension.
Using specialist massage, we can assess & release nerve & tissue tension, reducing (& often) eliminating pain.

Gut Health.
The bacteria, parasites & viruses that call your gut home will impact your health. We can test to see what's there & treat in a targeted way.

Food Sensitivities.
Certain foods trigger an inflammatory or immune response, leading to IBS or celiac. Using bloodspot analysis, we can identify problems.

Cardiovascular Health.
When your genetics & lifestyle is affecting your heart health, we use clinical tests give us clear insight.

Inflammation.
We have ways to assess where your inflammation is coming from, to help prevent disease & reduce discomfort from swelling.

Organic Acids.
This looks at how your 'engine' is performing overall, including how your genetics are being expressed.

Heavy Metal Toxicity.
Environmental pollution is full of heavy metals which affect our body's cell signalling function. We can see if that's contributing to your health issues.

Pesticide Toxicity.
Pesticides are in the food we eat & they disrupt cell signalling & hormone production. Our lab tests allow deeper insight into your exposure.

Mold Toxicity.
The hidden health villain in every wet, damp home…& can create significant health problems. If you're battling with respiratory or inflammation that won't go away, we can assess if it's due to mold.

Prescription Risk.
Some prescription medications can create more risk to your biological make up. We have specialised tests to see what works better for you, so you learn what to avoid.
 We're working hard to help teams, leaders & businesses stay healthy & productive as they navigate the current economic challenges. Our personalised coaching, team building and executive leadership programs take an innovative approach to health & performance.
Check our our latest thoughts, updates and upcoming events at Taylored.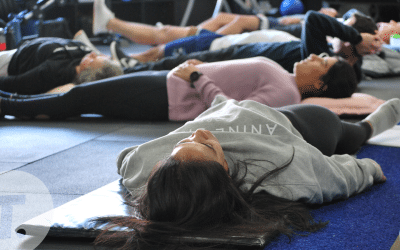 Movement is essential for maintaining a healthy body and mind. Physical activity has been linked...
read more
Hub Opening Hours
Mon-Fri: 5:30 AM - 9:30 PM
Sat-Sun: 6:30 AM - 8:30 PM
Hub Address
83B Tristram Street, Level 2
Hamilton, 3204
New Zealand