The process of change is a wheel that spins between trigger, response, reward. Making healthier decisions is as simple as that.
Sounds simple, but it really isn't.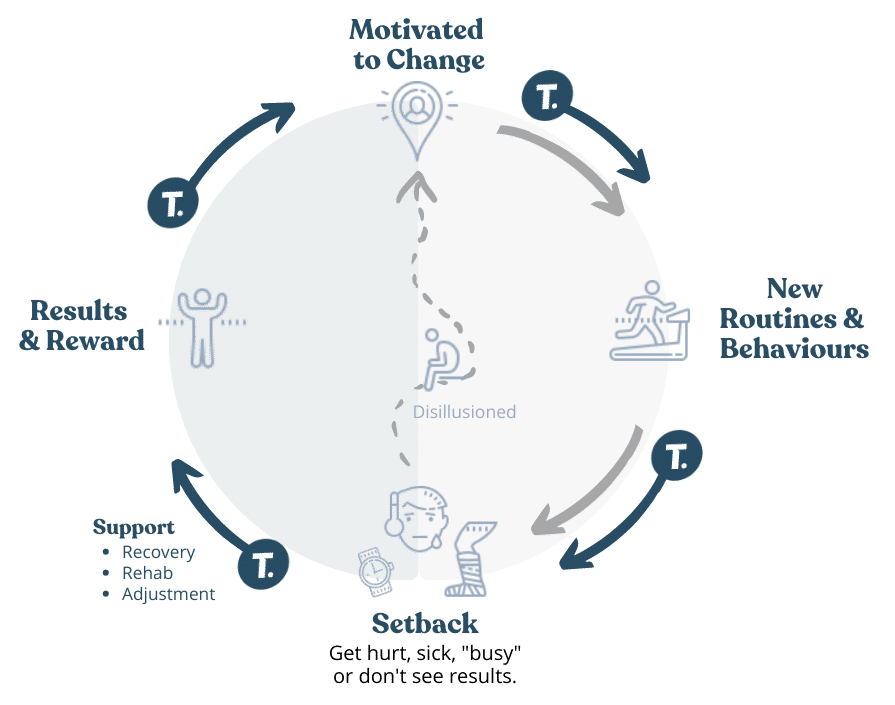 Many people get stuck in this smaller health loop in what we call the "grey zone". In this grey zone, you get motivated to change, start new habits or behaviours, experience a setback, get disillusioned and stop.
A few weeks, months or year later you get motivated to change again and the loop continues.
For as long as you stay in this "grey zone", you never really see the reward.
At Taylored, we help you break out of the grey zone and spin the wheel.
We've spent the last 10 years polishing our model that "spins the wheel" and in what order, forming the basis of the Taylored Four Pillar Philosophy. Using elements of behavioural psychology together with our combined skill set, our team of specialists help this wheel to spin.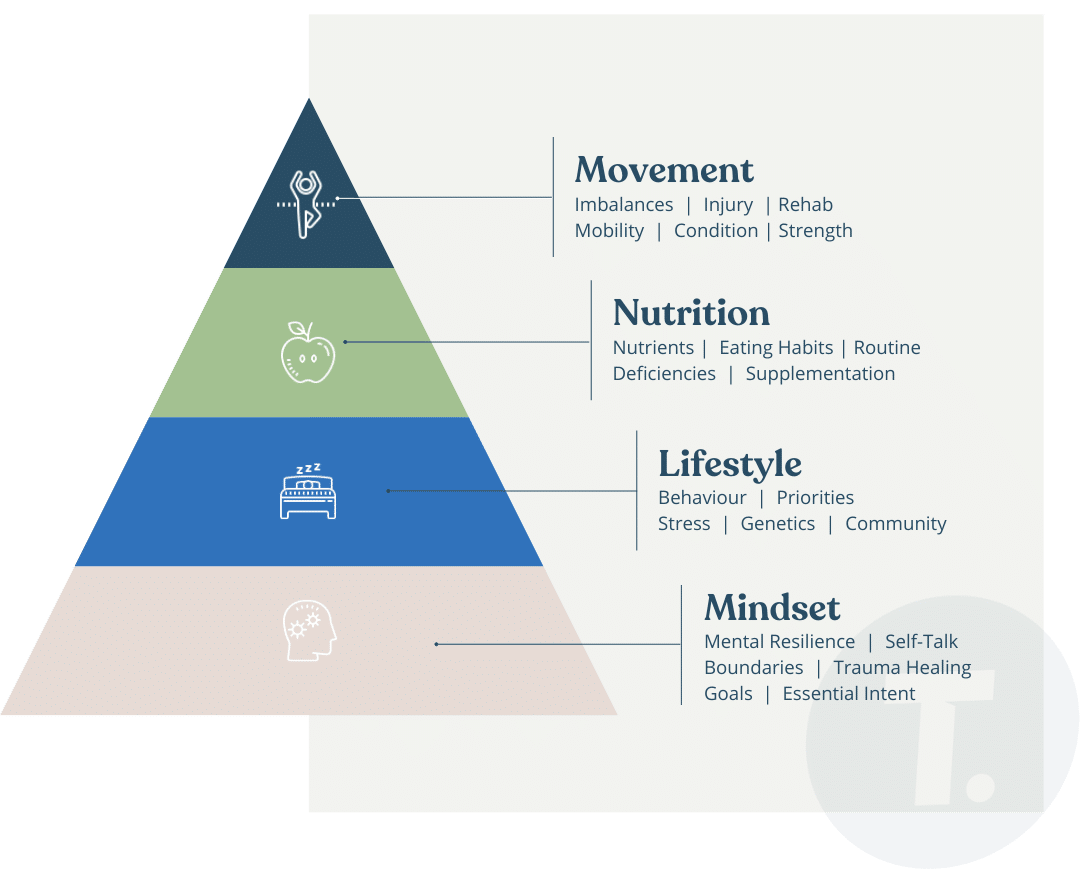 Curious About Your Wheel?
Let's see where it might be 'sticking'.
One of the key steps forward is to understand where you are and where you want to be. Our "Find My Fit" quiz helps to assess where your wheel is currently sticking and how we can best help you.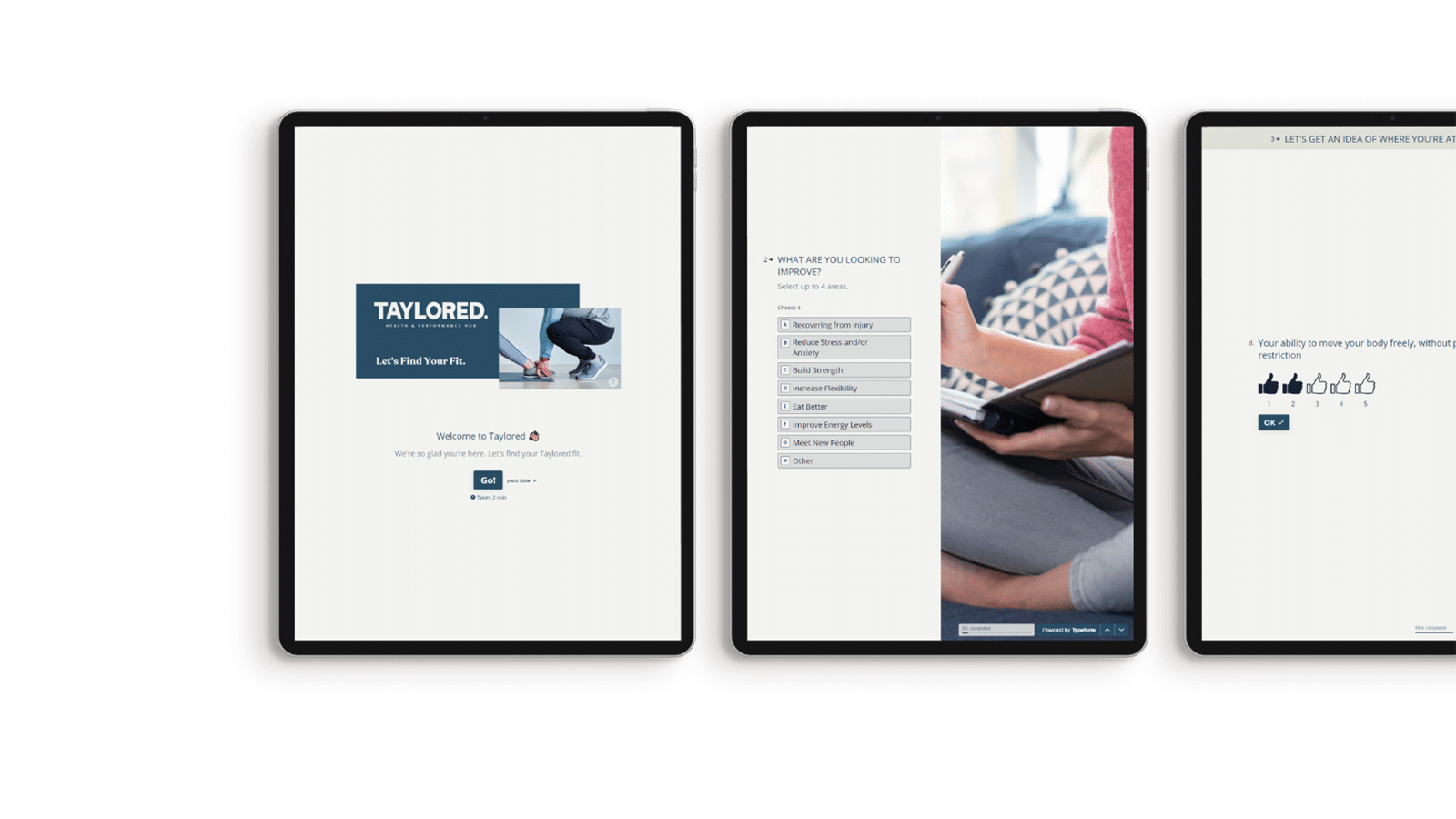 Our Multi-Disciplinary Specialties.
As a holistic, multi-disciplinary team, we have a variety of skillsets that support our services and help people "spin the wheel".
Meditation
Through meditation and breath practices, we work to create a 'gap' between trigger and response. This give your brain space to think more clearly.
Life Coaching
Help better understand what success looks like to you with simple, clear and measurable goals to help you get there. We also work on habits, boundaries and behavioural elements to support growth and healing.
Counselling
Our choices reflect our internal world. Unresolved emotional issues affect every day decisions. We help work through those issues, so you can make real progress.
Performance Coaching
Whether centered around business or athletic performance, we work with the latest science and biohacking to get the best out of your cognitive and physical health.
Nutrition
Using food to fuel and heal is a powerful tool for long-term health. Across performance, women's, clinical and functional nutrition specialists, we are able to offer just the right type care based on your needs.
Women's Health & Fertility
Whether you're struggling with PMS, period pain, trying to conceive or menopausal, we have a health and nutrition coaches who are passionate about improving women's health and fertility.
Pregnancy & Recovery
Our specialists are qualified in prenatal and postnatal care, including nutrition, movement and massage services.
Functional Genetics
If you have ever done (or are interested in) genetic testing, we are able to translate complex genetic insights into practical, every day health action plans.
Functional Biochemistry
Using urine and stool analysis, we can work to improve cellular health, energy metabolism and gut health. Not only does this often lead to improved overall energy, but helps to combat skin conditions and stomach problems
Clinical Exercise Physiology
Clinical Exercise Physiology (CEP) is a specialty service, similar to physiotherapy but focuses on using functional movement practices to mobilise and treat physical injury and/or imbalances.
Massage Therapy
Our qualified musculoskeletal massage therapists use this manual practice to treat body tension, stiffness and restriction of movement. Combined with on-floor CEP, this is a powerful healing practice for improved mobility and function.
Functional Movement
Used to assess overall range of motion, imbalances and issues affecting healthy movement, and without being treated correctly, create pain or risk of on-going injury.
Strength & Conditioning
Once imbalances and mobility issues are identified and treated, we are then able to build upon strength and cardiovascular elements to create healthy movement practices for a strong, lean, pain-free body.
Interested in Joining?
Book a Free 20 Minute Consultation.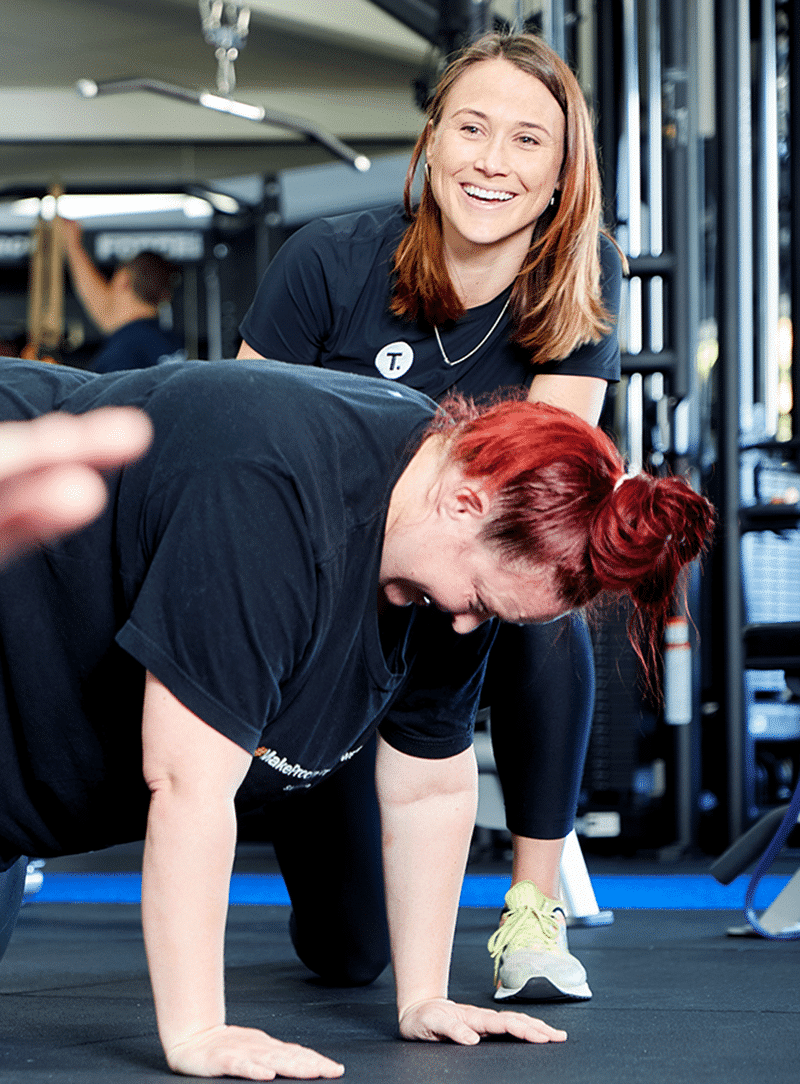 Hub Opening Hours
Mon-Fri: 5:30 AM - 9:30 PM
Sat-Sun: 6:30 AM - 8:30 PM
Hub Address
83B Tristram Street, Level 2
Hamilton, 3204
New Zealand